Health Canada has released two new drug safety alerts to raise awareness to health care professionals and public about the two safety concerns which recently made safety labelling changes for the respective product monographs. –Health Product Info Watch – April 2020.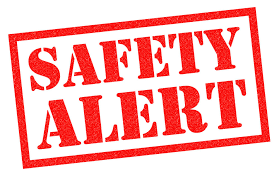 Below are the two safety concerns discussed in brief.
Interstitial lung disease risk associated with hydroxyurea:
Hydroxyurea is an anti-cancer medication used in the treatment of melanoma, resistant chronic myelocytic leukemia, and recurrent, metastatic, or inoperable carcinoma of the ovary and primary squamous cell (epidermoid) carcinomas of the head and neck.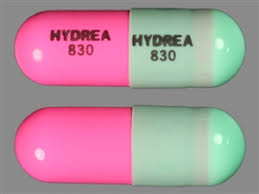 Interstitial lung disease is a disorder that inflame or causes progressive scaring of the lung tissue which lead to shortness of breath when at rest and which would get worse with exertion and dry cough.
Health Canada received adverse drug reaction reports of Interstitial lung disease including pulmonary fibrosis, lung infiltration, pneumonitis, and alveolitis/allergic alveolitis (including fatal cases) have been reported in patients treated with Hydrea (Hydroxyurea) for myeloproliferative neoplasm.
The manufacturer of Hydrea (Hydroxyurea) has updated their product monograph by including this new safety finding under Warnings, Adverse Drug Reactions, and Consumer Information sections.
Health Canada advised health care professionals to closely monitor patients developing pyrexia, cough, dyspnoea, or other respiratory symptoms for proactive investigation and treatment. This product should be promptly discontinued for the patients with pulmonary events and should be treated with corticosteroids.
Myocarditis associated with nivolumab:
Nivolumab (OPDIVO®) is a prescription medicine used to treat people with a type of advanced stage lung cancer (non-small cell lung cancer), advanced melanoma (skin cancer) advanced renal cell carcinoma (kidney cancer), squamous cell carcinoma (head and neck cancers), hepatocellular carcinoma (liver cancer), urothelial carcinoma (bladder cancer) and classical Hodgkin lymphoma (a type of blood cancer).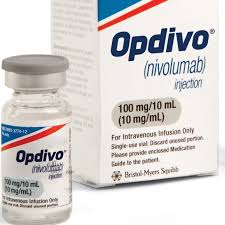 Myocarditis is an inflammation of the heart muscle, myocardium (middle layer of the heart wall), which can affect the heart's electrical system, reducing the ability to pump and causes rapid or abnormal heart rhythms (cardiac arrhythmias). Severe myocarditis weakens heart which results in inadequate supply of blood to the rest of the body. It could form clots in the heart, leading to a stroke or heart attack.
Health Canada received few case reports of myocarditis with nivolumab use and some cases with fatal outcome. The reports have nivolumab as suspect drug and some reports have suspicion on combination of both nivolumab and ipilimumab (YERVOY®). Some of reported cases are asymptomatic which require high index of suspicion for myocarditis diagnosis.
Health Canada advised health care professionals for addressing this safety concern as below:
To closely monitor patients for cardiac or cardiopulmonary symptoms and should undergo a prompt diagnostic workup for myocarditis. If myocarditis is suspected, prompt initiation of a high dose of steroids (prednisone or methylprednisolone 1 to 2 mg/kg/day), and prompt cardiology consultation with diagnostic workup, including electrocardiogram, troponin assay and echocardiogram should be initiated. Additional testing may be warranted, as guided by a cardiologist, and may include cardiac magnetic resonance imaging.

To withheld treatment with nivolumab or nivolumab and ipilimumab combination once a diagnosis is established.

To permanently discontinue the therapy in patients with grade 3 myocarditis.
The manufacturer has updated their product monograph by including this information. Health Canada also has updated Warnings and Precautions and Dosage and Administration sections of the Canadian product monograph for nivolumab (OPDIVO®) to include additional guidance on monitoring, testing and management of myocarditis for nivolumab, when used alone or in combination with ipilimumab.
Advice to Health care professionals and Consumers: Every medicine has its own benefits and risks (known & unknown). The medicine is prescribed to patient considering the positive benefit risk (known) profile with respect to individual patient (considering ongoing concurrent illness/disease). If any unanticipated adverse events (both expected and unexpected) are experienced by patient. It is advisable to report the same to health regulatory bodies of that nation.
Health care professionals and consumers are advised to report these new safety observations to Canada's post-market surveillance program by submitting the voluntary reporting form online under drug health products.